TYPES OF USED FIRE TRUCKS FOR SALE
Firetrucks Unlimited offers a variety of high quality used fire trucks for sale. Our inventory includes used pumpers, used aerials, used ARFF, used rescues and ambulances, used tenders, used brush trucks and more! Our sales team will work with you to meet your department's need for used fire trucks. Call us at (866) 876-0979 or send a message about any truck you are interested and we will answer all of your questions.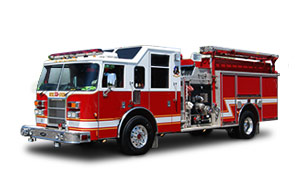 Our inventory includes a variety of high quality fire engines for sale. These apparatus are designed primarily for firefighting operations. They may also be used for other purposes including rescue and emergency medical service. In addition, used fire engines carry water, equipment and firefighters to the incident scene. We have a variety of pumper trucks for sale from various manufacturers to meet your specific needs.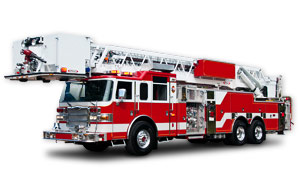 Our used ladder trucks for sale fit into three categories: turntable ladders, tractor drawn aerials and platforms. They are designed to fight fires and extract victims from above when other methods will not be sufficient. Some of our used ladder trucks include a pre piped waterway and monitor to assist in firefighting operations. We have aerials for sale from many of the top fire truck manufacturers. If you need assistance finding a used aerial please contact our sales team.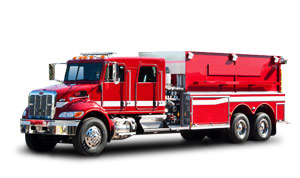 Our inventory also includes a variety of used water tankers for sale. These apparatus are designed to transport large quantities of water to the incident scene for use in fighting fire. In rural areas where hydrants are not present, used fire tankers are a necessity. These trucks usually have a low GPM pump to fill the tank. If your department is looking for tenders for sale, please contact our sales team for assistance.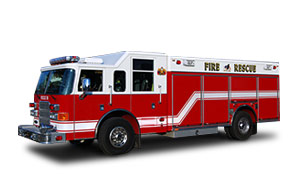 The used rescue trucks for sale in our inventory are specially designed to carry equipment and personnel to the incident scene. Rescue trucks are called out for traffic collisions, vehicle extractions, building collapses and more. Our used ambulances for sale transport patients in life threatening situations to and from the hospital. EMTs on board will administer care to the patient to maintain a stable condition during transport.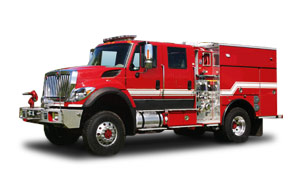 If you need off road capabilities, look no further than our inventory of used brush trucks for sale. These trucks are specially designed to tackle difficult terrain and are usually equipped with four wheel drive. Some used brush trucks have pump and roll capabilities which allow you to fight fire while driving. This section of our inventory includes brush trucks, quick attacks, and mini pumpers.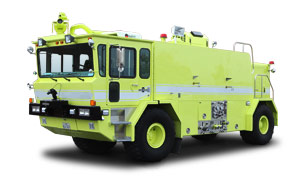 Our inventory of ARFF trucks is one of the biggest in the nation. Used ARFF trucks are designed to fight fire on airport runways and surrounding areas. They are equipped with large pumps and monitors and foam and dry chemical systems. The superior firefighting capabilities of these used crash trucks allow them to fight fire at an accelerated rate. ARFF trucks are an essential safety component for any airport.
DELIVERING QUALITY USED FIRE TRUCKS IS OUR TOP PRIORITY!
WHAT'S INCLUDED?
The used fire trucks for sale in Firetrucks Unlimited's inventory are rigorously inspected and tested before they are delivered to your department.
Inventory trucks will include:
New Fluids and Filters
Pass Federal DOT Inspection
Pass Pump Test
Pass Aerial Inspection
New Department Graphics on Cab Doors
Warranty Included on Most Units. Your Sales Rep Will Tell You More.
Additional services available upon request. Learn more about our Fire Truck Refurbishment service to extend the life of our used fire truck!
WE'RE READY TO HELP!
Please call our sales team at (866) 876-0979 and we will be happy to work with you to find the exact used fire trucks for sale you need. Our experience with the sale and refurbishment of used fire trucks allows us to quickly determine which trucks will provide the most value to your department. If you have any questions, please do not hesitate to call, we are here to serve you!